I have my equipment for sale. ~ 17 rally weekends on these.
Sparco Pro Cup X Suit Size 56 (Large) Off white and black. Bag included.
Stilo WRC DES helmet with Post Anchors, and Tinted Silver Shield. Size Medium. Will come with original screw kit so the helmet can be used without a shield.
Simpson Pro Rage Head and Neck restraint Size Medium. Instructions included.
Sabelt Co-Driver bag.
All items well cared for but do have wear.
New, this all cost $2118.10+shipping. Selling for $1100.00+ actual shipping and PP fees or pick up near Indianapolis using cash. Another option, if you are coming to PRI, $1100.00+Paypal fees and I will hold until PRI and we can meet up to save shipping costs.
PM with questions.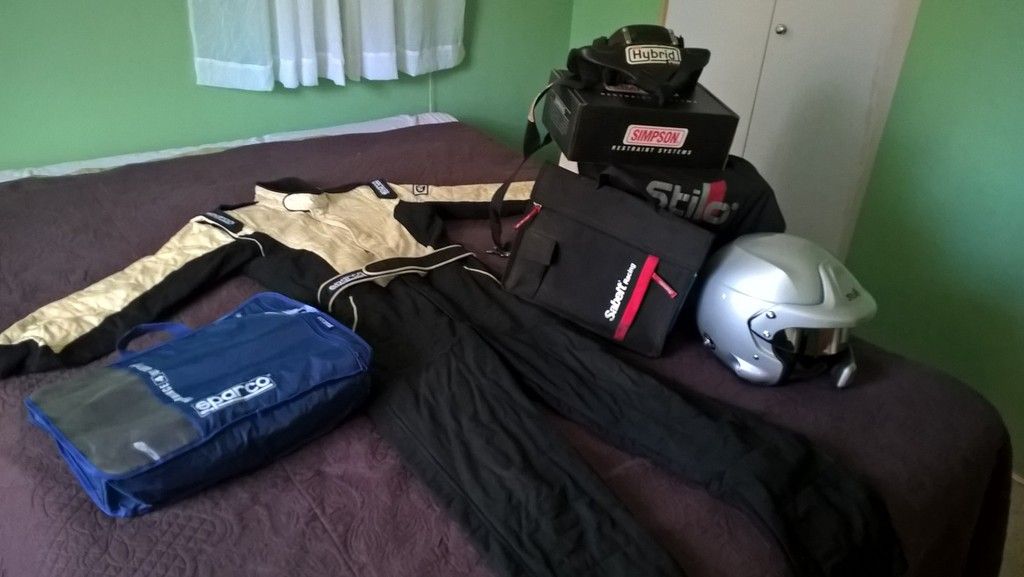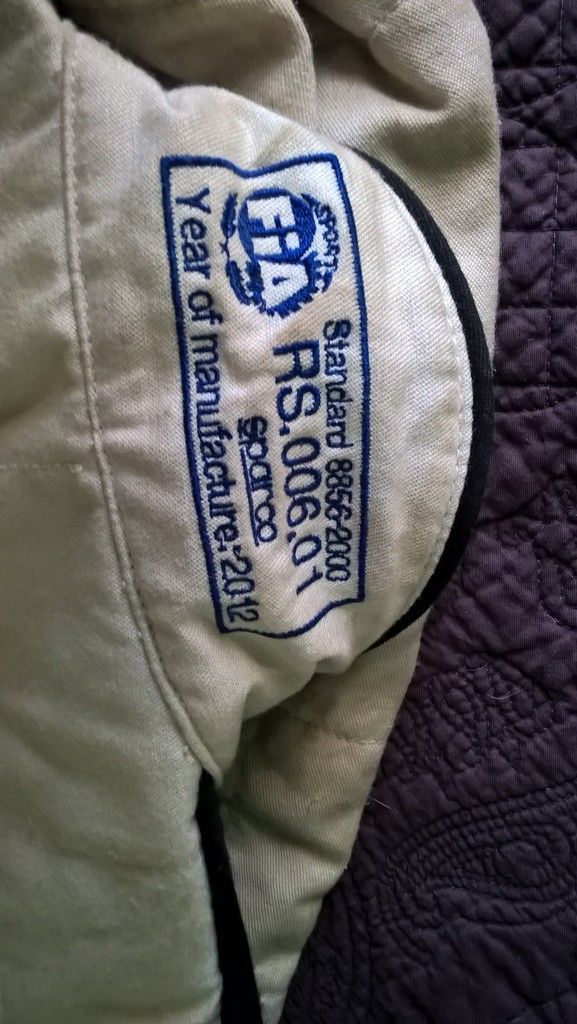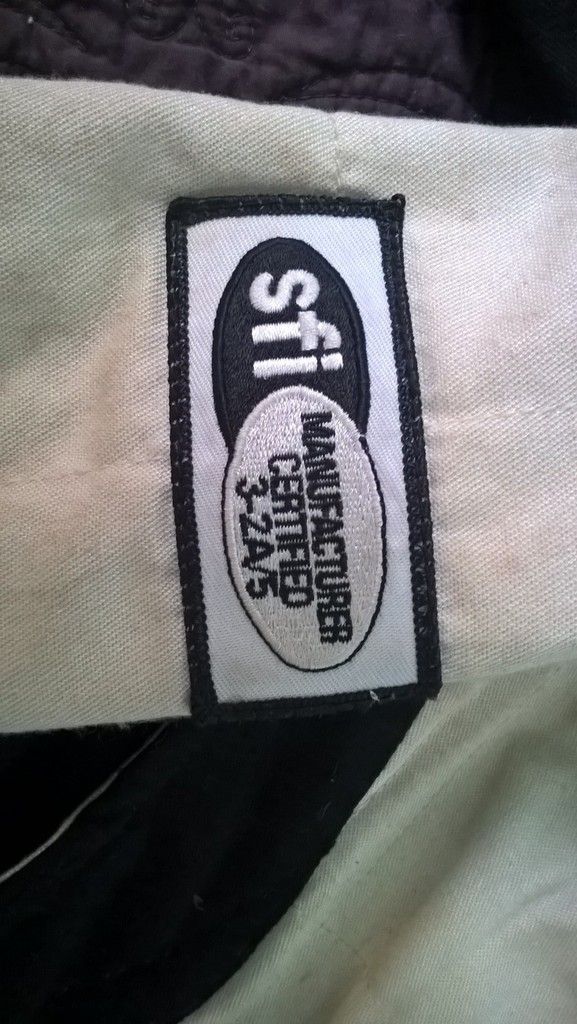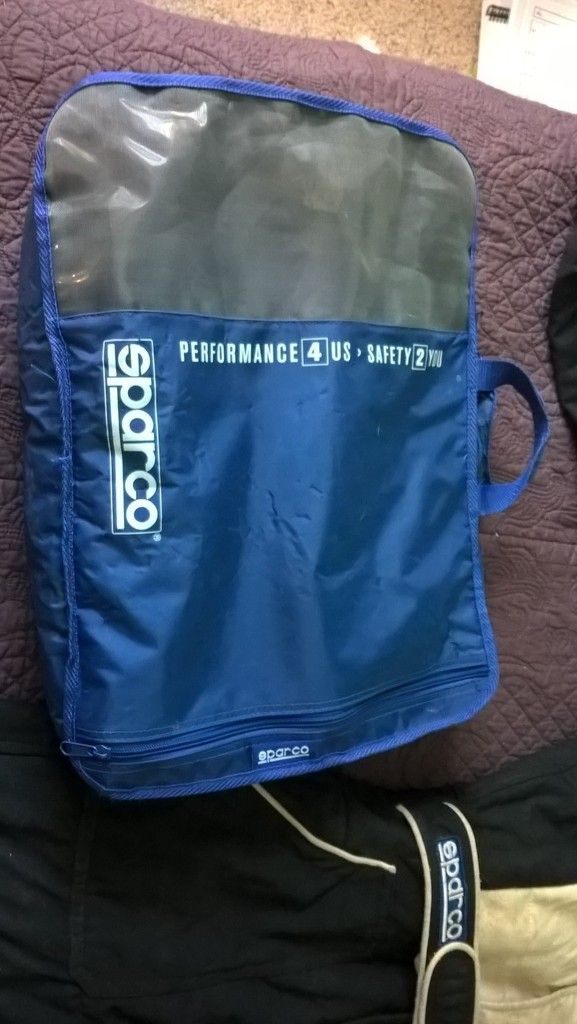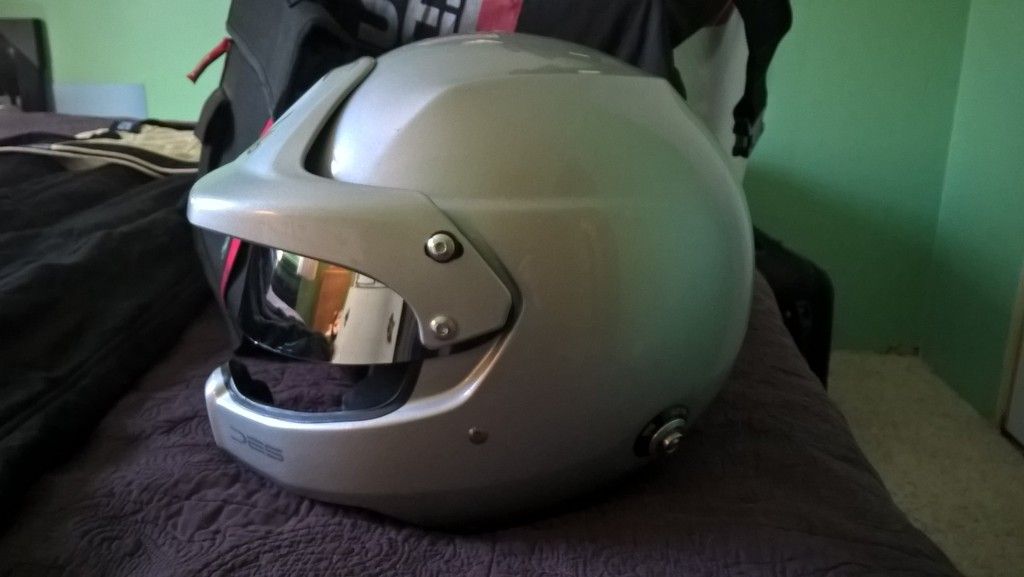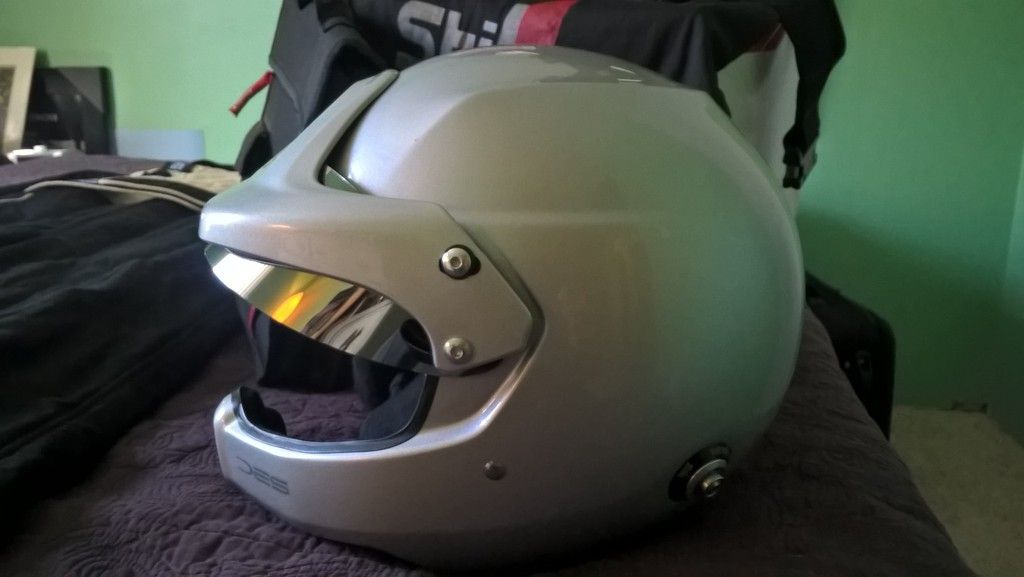 Normal wear on the rear of helmet shown in the following 2 photos.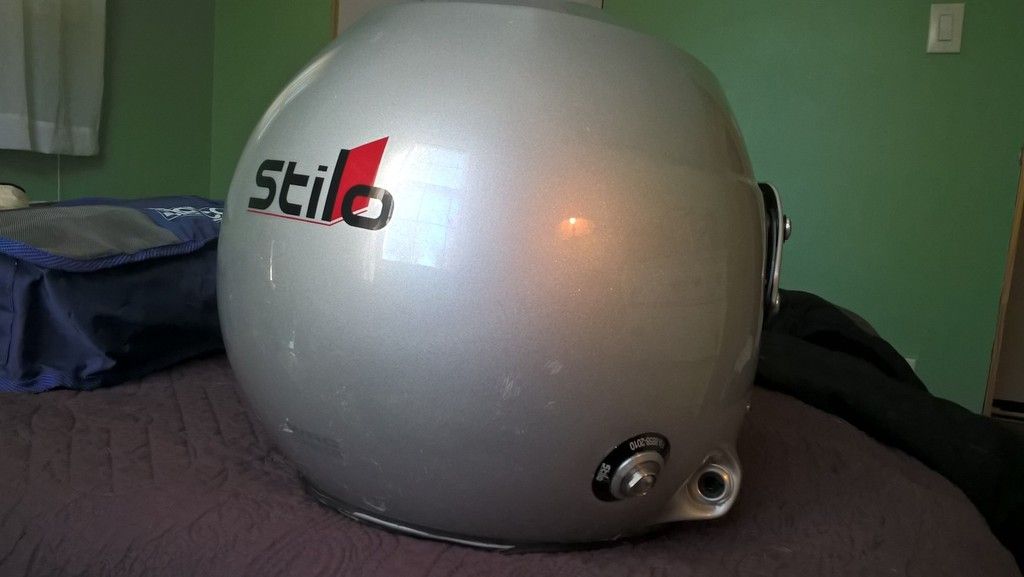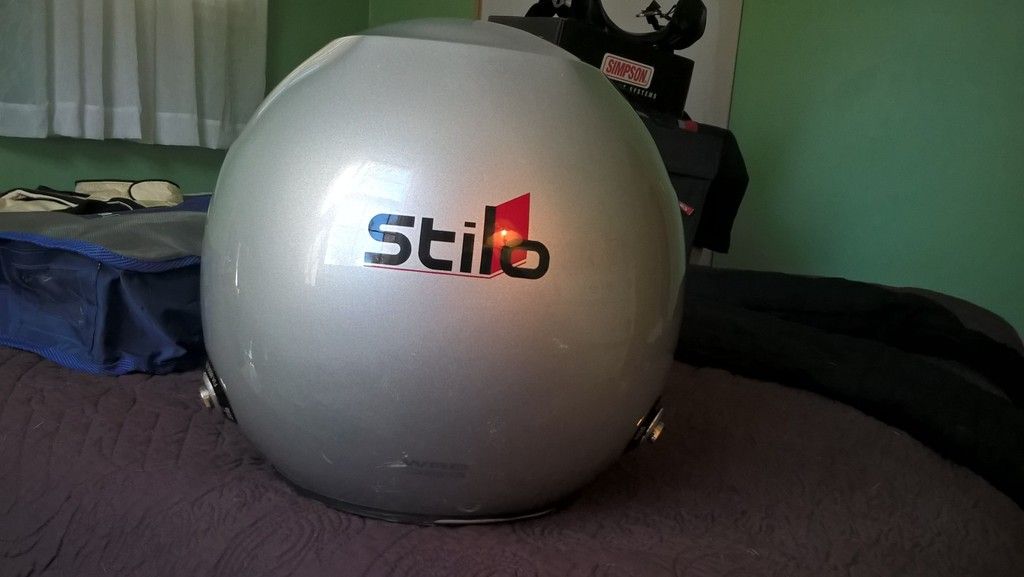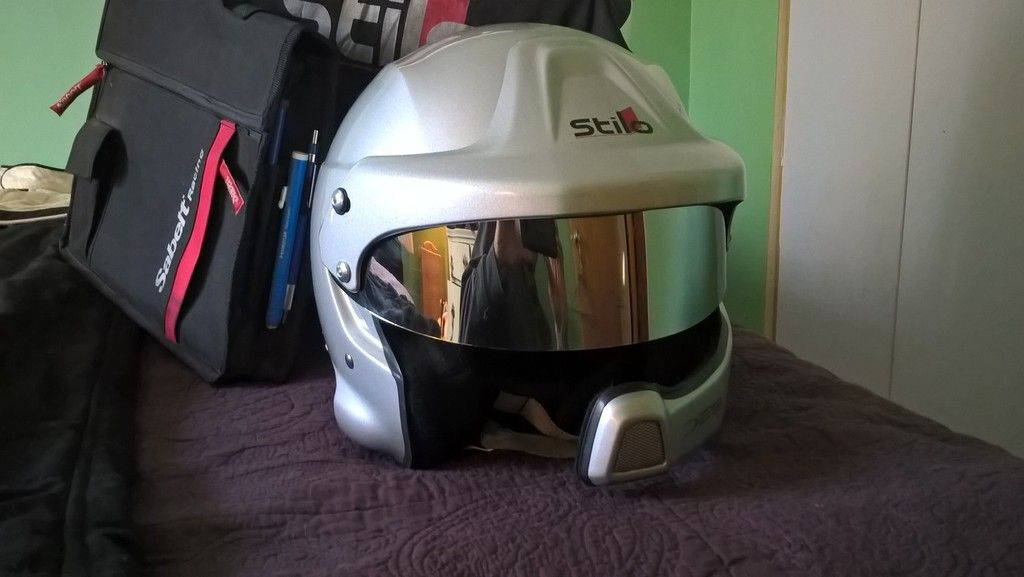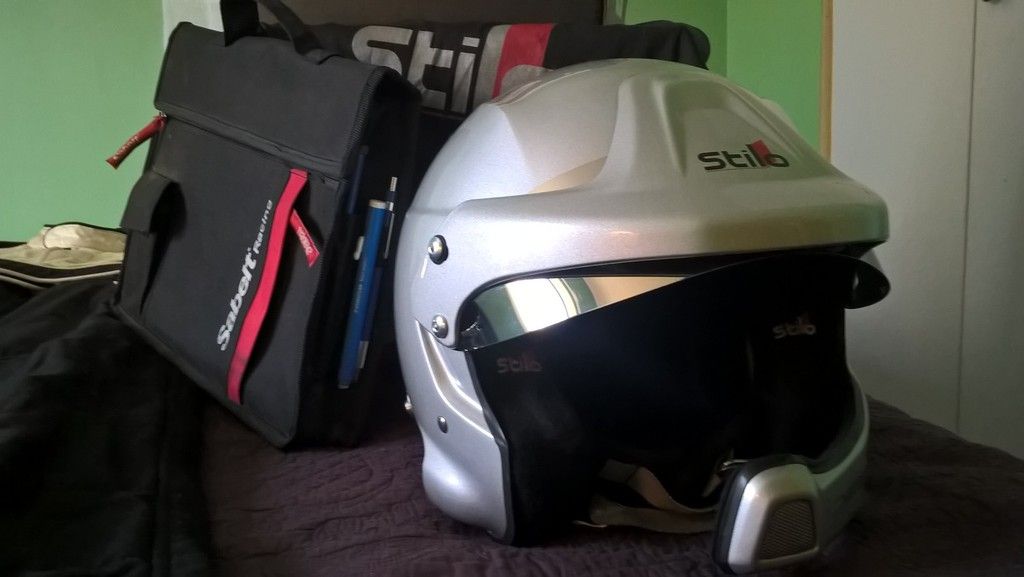 Shield has rub marks from visor. This happens when the shield is up. Not the greatest design, but I really like having the shield so I don't need sunglasses(I lost and scratched several pairs before getting this shield).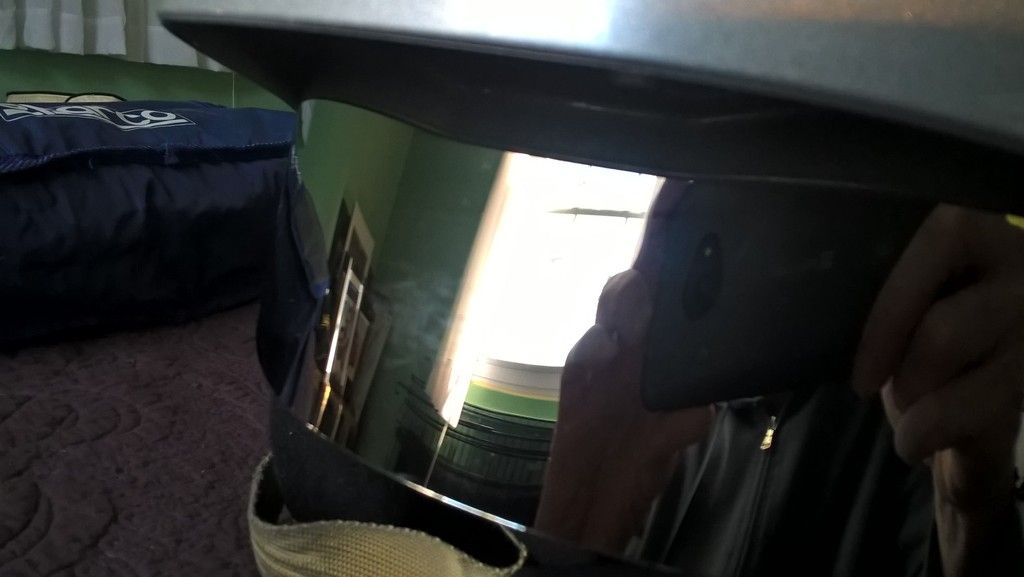 View of the shield rub marks from inside the helmet looking out. These marks didn't bother me besides the fact that I am a perfectionist and the design should have been better.